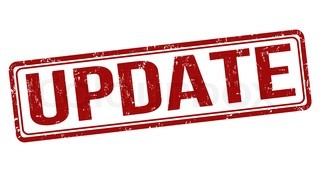 News — December Update
Hello fellow Murder players! We recently worked on different gameplay aspects to ultimately come up with an unique update — and hopefully making
everyone
's experience more enjoyable. This post will cover all of the new additions/changes that were implemented to Murderer's Arena over this month.
New HUD
As all of you probably already noticed, the HUD was modified to offer a nicer, fresher look and to display an extra information : your points total. Opening the shop to look for your amount of points isn't needed anymore — you will know in a real-time basis how many points do you have!
Murderer's Special Activated Ability
This is a completely new ability available for murderers only. As you may know or already have experienced, being killed first isn't the best of situations and may be frustrating — waiting for a round to end over and over is quite boring, especially if the murderer is struggling finding the last player, therefore rounds taking up to 8 minutes before they finally end. This new ability should take care of that as its goal is to make rounds shorter than usual. From now on, murderers can hold "E" with at least five clues. Doing so will reveal everyone's position for 7 seconds in a radius determinated by the number of clues you activated the ability with. The higher your amount of clues, the higher the radius is!
New Perks for Donators
We, with this update being, made donator ranks a little bit more valuable — more worth buying. Donator-related changes are listed below. • Each donator rank will benefit of a jukebox price's reduction, going from a 25% reduction to a completely free-of-use jukebox. • Number of custom icons you are able to add to your icon selector list is higher based off your rank, for a maximum of three icons. • Number of custom bystander names you are able to add to the generation list is higher based off your rank, for a maximum of five names. • 200+ in-game names were added — and their respective icons are available to select through your icon selector. For more information regarding donator perks, visit our donation panel (
https://www.qcgames.org/english/index.php?t=donate&bundle=1
).
New Knife and Gun Skins
New update, new skins. We added both knife and gun skins to enhance diversity — and our skins selection! E
veryone
can unbox them as from now and find a list of said skins below.
*NEW* Knife Skins
+ M9 - Abyss
+ Karambit - Hyperbeast
+ Karambit - Indigo
+ Karambit - Amethyst
+ Karambit - Galaxy
+ Karambit - Blood
+ Bayonet - Aqua

*NEW* Gun Skins
+ AWP - Gentlemen
+ Desert Eagle - Golden Eagle
Database Corruption
General Updates